This is a carousel. Use Next and Previous buttons to navigate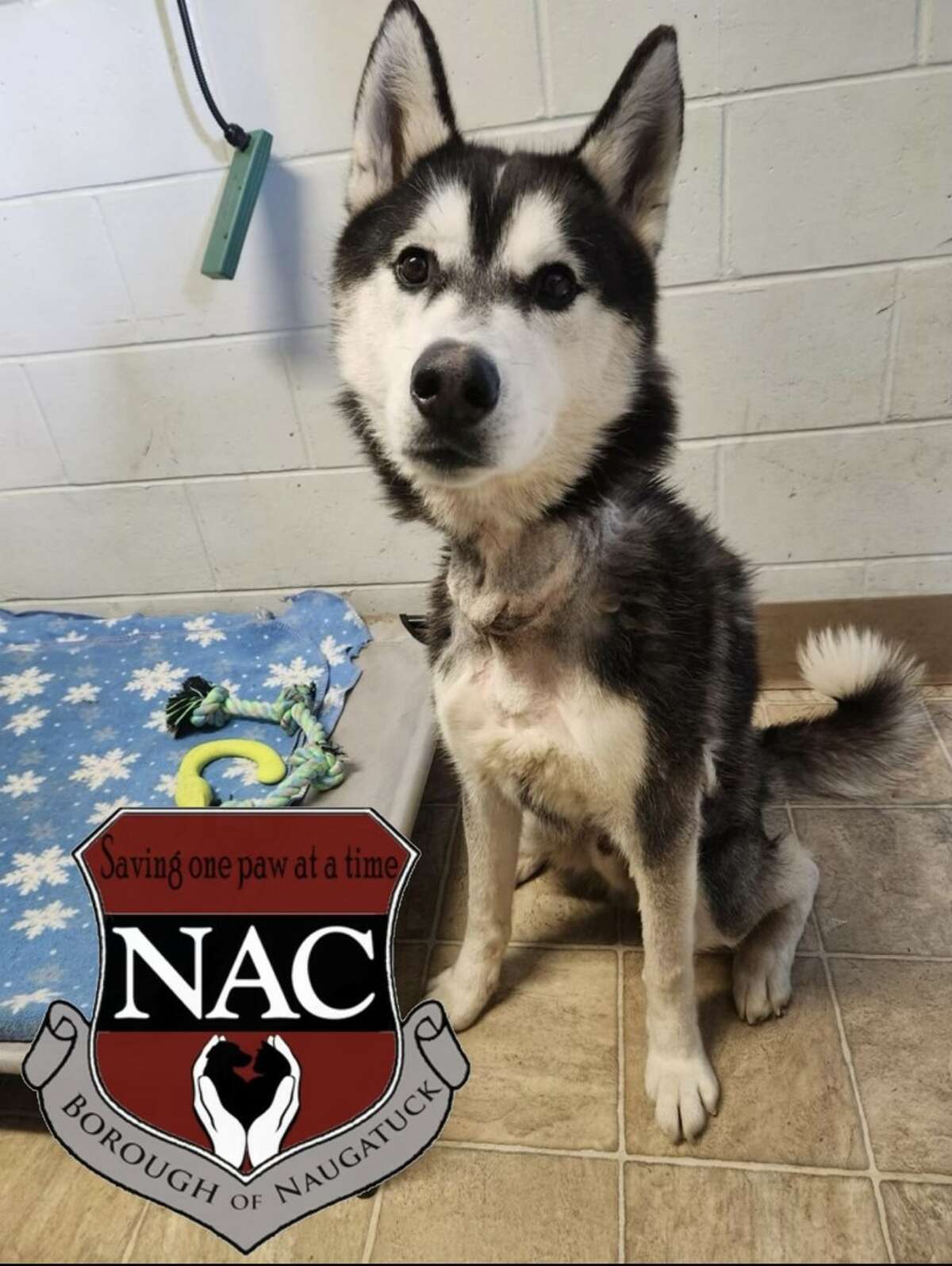 NAUGATUCK — Police say an animal cruelty investigation has been launched after a sick and injured dog was found roaming this month.
Three people brought the dog, a male Siberian husky, to police headquarters around 1 p.m. on May 13 after they were able to lure him into a car on Platts Mill Road with food, Naugatuck Police Sgt. Danielle Durette said Monday. She said the husky, later named Justice by animal control officers, was having trouble moving and had a length of chain embedded in his neck. He since underwent surgery to remove the chain, Durette said.
Police are now searching for the dog's owners. Desmond's Army, a volunteer advocacy group that aims to improve the lives of animals and fight against animal abuse, is offering a $1,500 bounty for information that leads to police identifying the owners.
Durette said the police department, Animal Control and Desmond's Army are looking for "justice for Justice."
Zilla Canamela, president of Desmond's Army, said animal cruelty can be linked to domestic violence.